COVID-19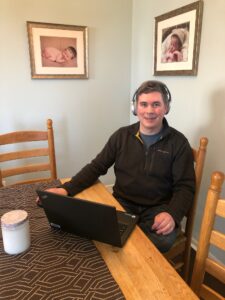 Clinic Operations in Response to COVID-19: Telehealth & Pharmacy Services
In response to the pandemic, the Clinic has transitioned from our ambulatory care (in-person) model to a telehealth model. We also continue to operate our pharmacy, offering safe, curbside pick-up and home delivery. We are currently providing the following services:
Primary care & Specialty care via telehealth

Pharmacy via curbside pick-up and home delivery

Tele-health monitoring & wellness checks of COVID infected patients, and of co-morbid and high-risk patients

Navigation for healthcare services for those experiencing loss of health insurance due to job loss during the pandemic.
Our telehealth program allows us to continue to provide safe care and navigation services to the vulnerable in our community. We continue to work with our hospital and community health partners to identify symptomatic patients and to safely refer them to appropriate testing and treatment facilities when necessary. We also ensure continuity of care for non-COVID positive patients who have been impacted by the crisis with job loss.
How You Can Help!
Operating a health center in the midst of a pandemic is quite challenging. We are the only free safety-net clinic serving the two county area of Will and Grundy Counties. As such, we are an integral component of the local public health system. In order to safely operate and continue to operate, the Clinic must update our telehealth infrastructure and take important safety precautions. Your donation to our COVID-19 Fund, will help us purchase necessary PPE; telehealth equipment for volunteers, staff and patients; and
heightened cleaning and infection control services.