WGMC Clinic Renovations
Winter 2021-2022
The Will-Grundy Medical Clinic is excited to announce that we have received funds from the City of Joliet to make much needed repairs and minor renovations to our 100+ year old building's interior and exterior. Additional funds are earmarked for WGMC in pending Congressional legislation, which will allow for further interior renovations to better accommodate our patients and allow us to expand services.
Due to the construction, we will not be able to see patients in our office beginning Friday, November 12, 2021 until further notice. We will see patients via telehealth whenever possible, and we are working to secure a temporary clinic space to see patients in-person. Our email addresses, phone and fax numbers will remain the same. Clinic staff will be available via telephone during our normal office hours from 8:30AM - 4:00PM Monday - Friday.
We look forward to welcoming you back to the Clinic as soon as possible!
Temporary Mailing Address:
Will-Grundy Medical Clinic
PO Box 1189
Joliet, IL 60434
For More Information, please click the links below:
Our Services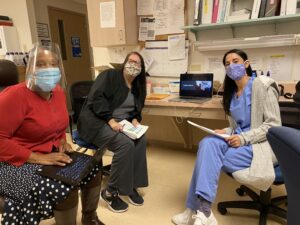 Sign-Up to Receive Your COVID-19 Vaccine/
Regístrese para recibir su vacuna COVID-19
WGMC will be offering COVID-19 vaccines on a variety of dates. Go to COVID-19 Vaccine Clinics under the COVID-19 tab to learn more.
WGMC ofrecerá vacunas COVID-19 en una variedad de fechas. Vaya a Clínicas de vacunas COVID-19 en la pestaña COVID-19.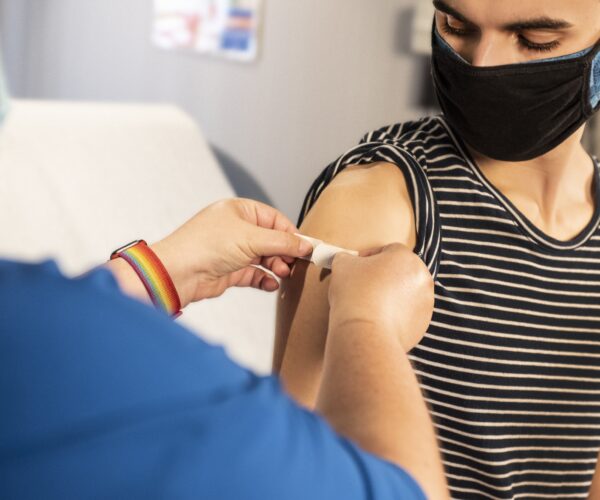 Sponsor A Patient 2021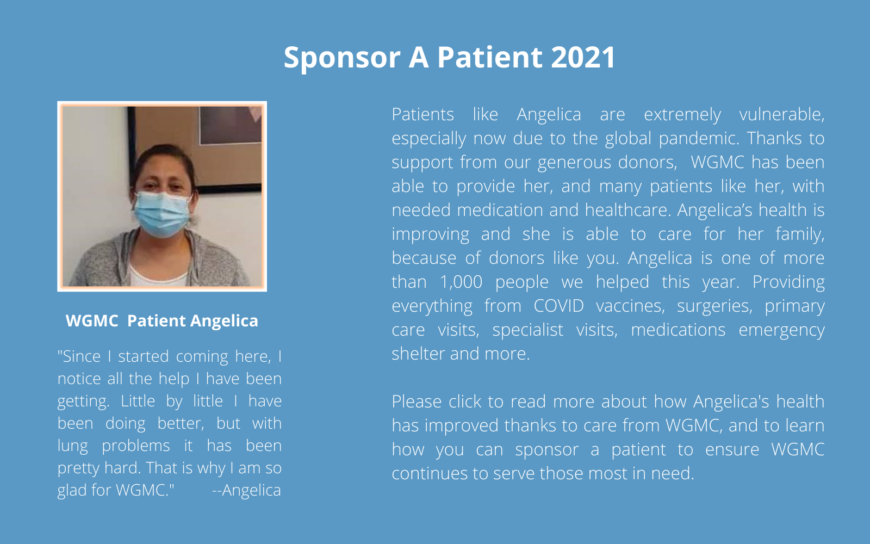 Meet one of our Patients
Mauro came to the clinic over two years ago with severe asthma and diabetes. Our volunteer providers and network of specialists provided him with access to critical medications and care necessary to manage these conditions. With our help, Mauro continues to manage his chronic conditions successfully. Management of his health has meant the ability to continue to provide for his family.
Stay In the Know!
The Clinic sends a handful of updates to our supporters annually to keep the community informed. (We're careful not to spam). Sending us your e-mail also ensures we can send you an e-receipt for tax-deductible donations, so you can keep track of your giving for tax purposes.