Sign-Up for Our Newsletter!
WGMC is relaunching their monthly newsletter. This e-newsletter will be sent out once a month and contain updates, announcements, and more! Click on the image on the left and provide us with your name and email to be on our communications list!
Meet one of our Patients
Jessica, pictured on the right, came to the clinic when her mother was concerned about her health, but she did not have health insurance. Because of the clinic, she was able to receive a diagnosis for her health problems. While processing her new diagnosis, nurses at the clinic helped her to navigate her new normal. The clinic gave her access to an endocrinologist, cardiologist, and other specialist providers. In addition, we provided her with diabetes management tools and prescription assistance. Since getting her health managed, she has graduated with her associates degree. She seeks to help others the way that she was helped during a time of need. When reflecting on her experience with the clinic, Jessica says, 'The clinic is a resource for the patients, for the community, and for me. It has been and continues to be a life-line.'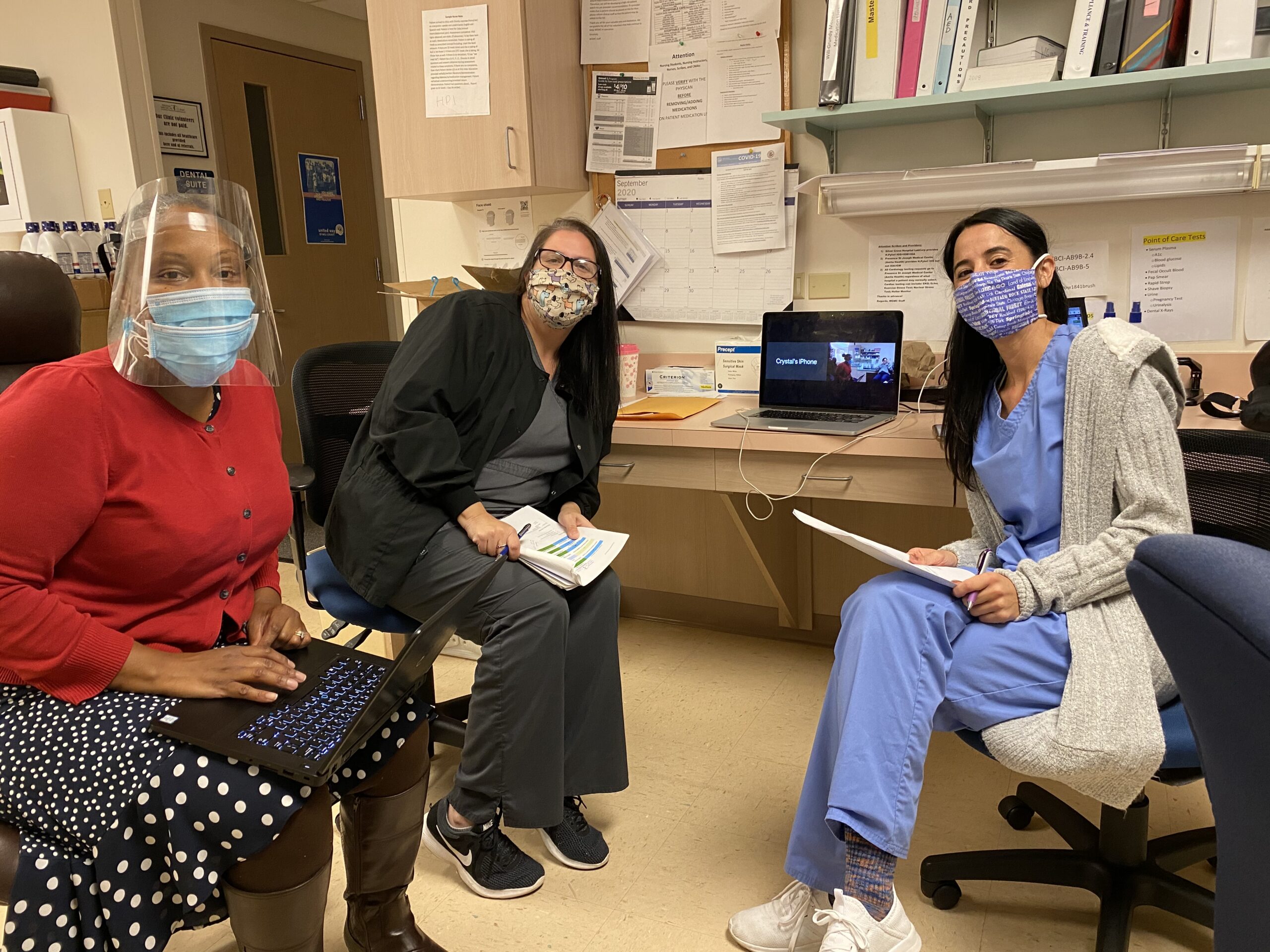 Our Services
The Will-Grundy Medical Clinic is a 501(c)3 charity that provides comprehensive, free healthcare to people who don't have access. With our network of volunteer healthcare providers and a small staff, we provide free primary care, specialist care, dental care, and no and low-cost medications to over 1,000 patients who are low income and who aren't eligible for medical entitlements.


Stay In the Know!
The Clinic sends a handful of updates to our supporters annually to keep the community informed. (We're careful not to spam). Sending us your e-mail also ensures we can send you an e-receipt for tax-deductible donations, so you can keep track of your giving for tax purposes.